Exercises
Exercises occur within or at the end of the modules as you go through them. These exercises, called Knowledge Checks, are there to reinforce the information that has been delivered within that module. The exercises are made up of different types of quiz modes throughout the training, Drag the Words, Fill in the Blanks, Multiple Choice, Image Hot Spots, Dialog Cards etc. There will always be an explanation about what is required for each type of exercise, so don't worry, you'll know what to do!
In the example below the first exercise is Multiple Choice whereas the second one is Drag the Words. Once you complete the exercise you will press on the "Check" button you can see here in these examples, and it will then show you whether your answer was correct or incorrect. In some cases there will be feedback for your answer (more often when it is incorrect) giving you some guidance about your response.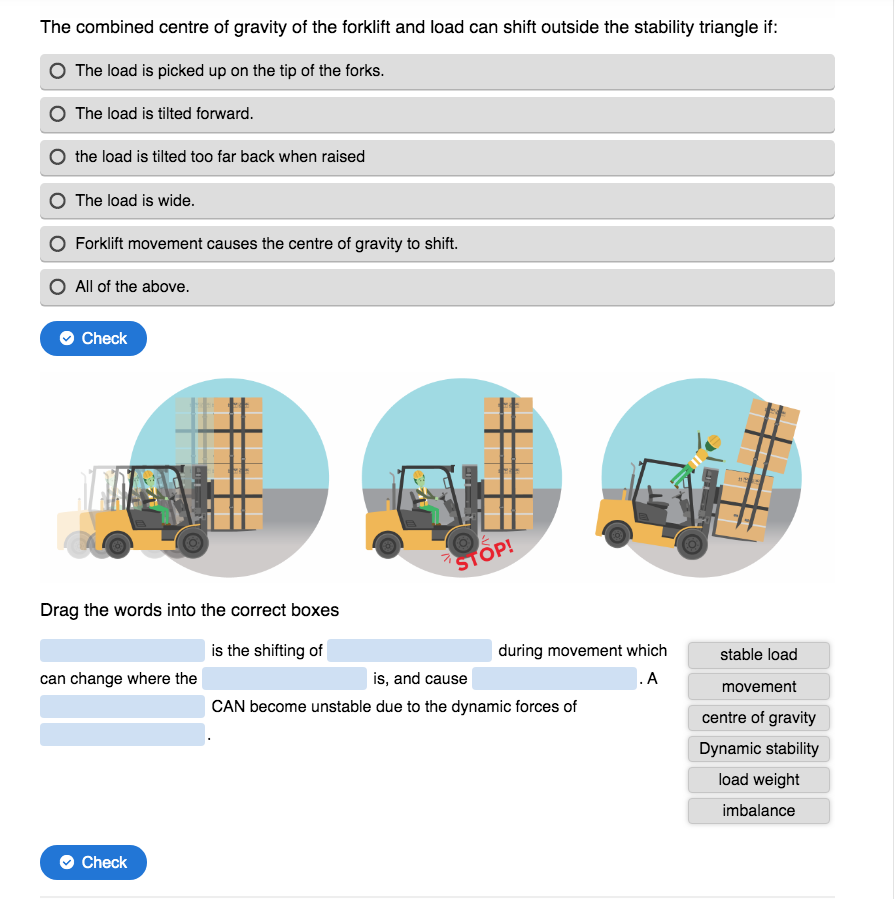 ---
Exams
We know – no one likes an exam – but we have to make sure that you were paying attention!
Question Review
If, while writing the exam, you come across a question that you'd like to come back to later, click the "Review" button to highlight that question.
At any time you are able to click the "Exam Summary" button which will show all of your questions at the top with the highlighted questions indicated making it very easy to return to review them before submitting your exam.